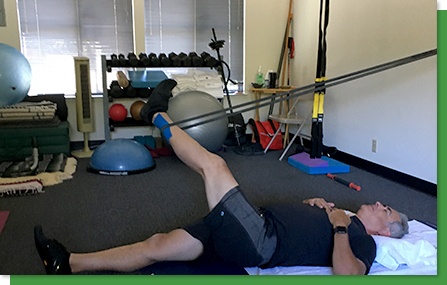 Carolyn's programs accomplish structural realignment through a progression of sequential exercises targeted at retraining the neuromuscular system. Essentially, the exercises remind each muscle of the function it is meant to perform. The structural and alignment sequences are devised for each client given their current postural needs. These exercises enhance muscular balance and thus are the basis for advancing to more demanding movement patterns and athletic training.
Carolyn Thompson will help you develop core strength which will provide the structural integrity to progress you at a natural pace that feels good.
Carolyn's services include program design for
Strength
Flexibility
Balance
Cardiovascular health
Your specific program would be designed for you based on all of the details of your life
Age
Daily Routine
Job
Hobbies
Injuries (past and present) if any
Therapeutic Needs
Spine related issues
And much more...
Carolyn will give you the tools and teach you movement patterns to stay injury and pain free the rest of your life.
Energy System Development
Core Strength
TRX
Suspended Gravitational Work
Yoga
Advance Fitness
Neuromuscular Education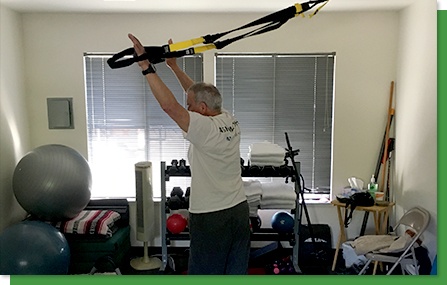 Whether you are experienced with exercise or a novice, the investment of your time with Better Together Personal Fitness will ultimately pay off, as your outlook on life, health, and fitness will be greatly enhanced by freedom of movement through flexibility, strength, and an overall sense of well being. You will enjoy becoming more fit and informed about your health.